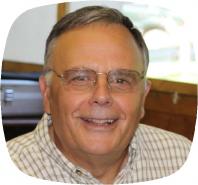 Dr. Piana graduated from State University of NY at Buffalo School of Dental Medicine in 1966.He completed his internship at the Erie County Medical Center.He has served as president of the Oneida Herkimer Dental Society and the Fifth District Dental Society.He is a past member of the Board of Governors of the New York Dental Association.In addition Dr. Piana has served as a delegate to the House of Delegates of the American Dental Association from 1996-2002.Heis pastchairman of the ADA Foundation Charitable Assistance Program.He is a Fellow in the American College of Dentists, Academy of General Denstistry and a life time member of NYS Dental Association.Dr. Piana has several thousand hours of continuing education credits in all phases in dentistry.He has been practicing dentistry in Little Falls since 1967.
Dr. Piana is an active member in the community and serves on the YMCA Board and isExecutive Secretaryof the Rotary Club and Assistant Rotary Governor.He is married, has 2 children and 2 grandchildren.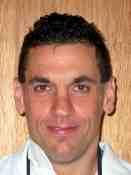 Dr. Yallowitz is a 1992 graduate of Boston University School of Dentistry.Dr. Yallowitz has practiced here in Little Falls since 1993.He has had advanced training in orthodontics and is a certified Invisalign dentist, but does not limit his practice to this specialty.Dr. Yallowitz has attended courses/lectures in Laser Dentistry, Restorative Techniques in Implant Dentistry, Oral Cancer Detection and Prevention and is still attending more onrecent advances in dentistry. Dr. Yallowitz is on the staff of Little Falls Hospital for dentistry.
Dr. Yallowitz is a member of the Civic Club and enjoys running in marathons.Dr. Yallowitz is married and has 3 sons.